T-hangars & Tie-Downs
LaDiM Aviation's 36 T-hangars and 22 tie-downs are south Florida's newest development – completed in January, 2023. 42' and 45' width T-hangar bays are available with the end units containing an additional 400 square feet of floor space. Each hangar is equipped with multiple electrical outlets, ample hangar and taxilane lighting, as well as easy-glide wheel and track system on the rolling doors. The tie-downs and taxlianes are the airport's largest with approx. 60 feet of wingtip clearance. Tenants also have access to LaDiM's fully-equipped Pilot Lounge.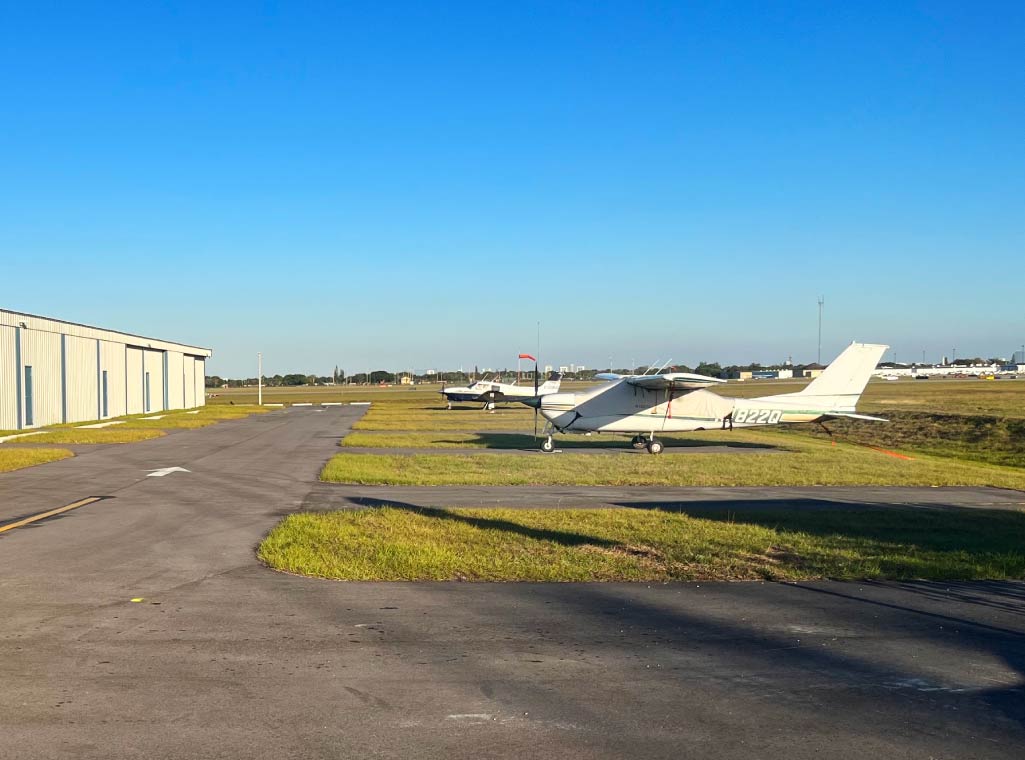 Pilot Lounge
All tenants have 24/7 access to the air conditioned, 1,700 square foot Pilot Lounge to flight plan, get out of the sun, conduct meetings in the conference room, use the restrooms, or just hang out. The kitchenette, coffee machines, comfy couches, stocked fridge (waters and sodas) and open floor plan (and great view of 10L/19R and the banner field) will make hosting your family and friends a fun and relaxing experience. Tenants have access to wi-fi in the Pilot Lounge, and security cameras and limited access gates ensure safety and security throughout the facility.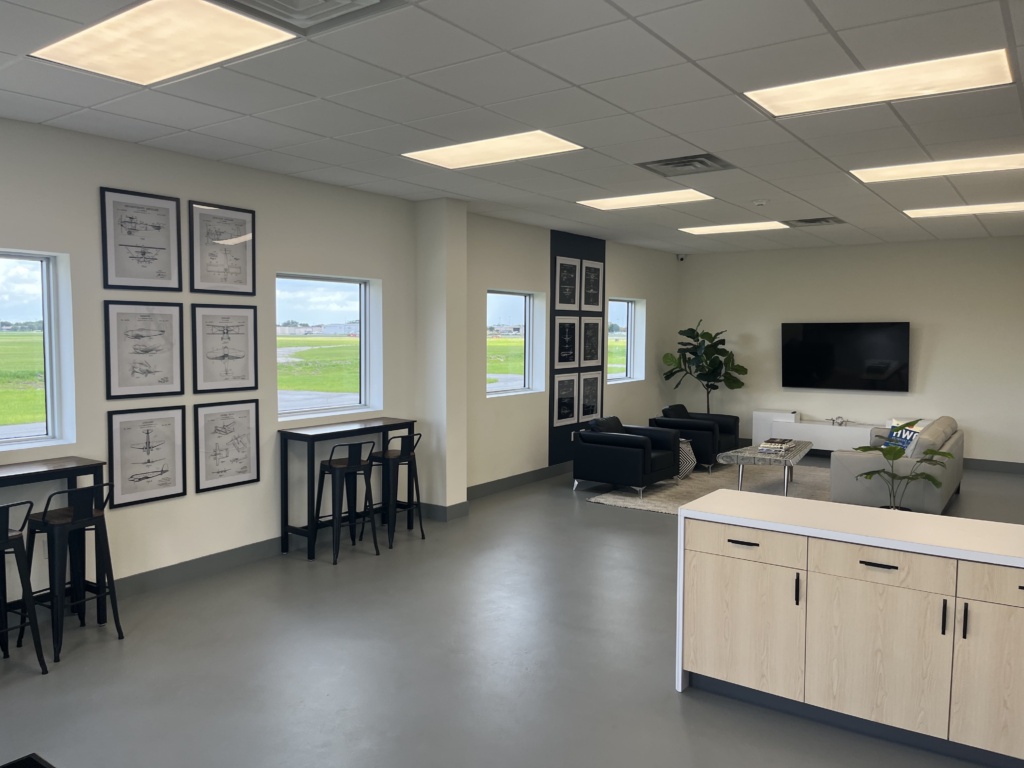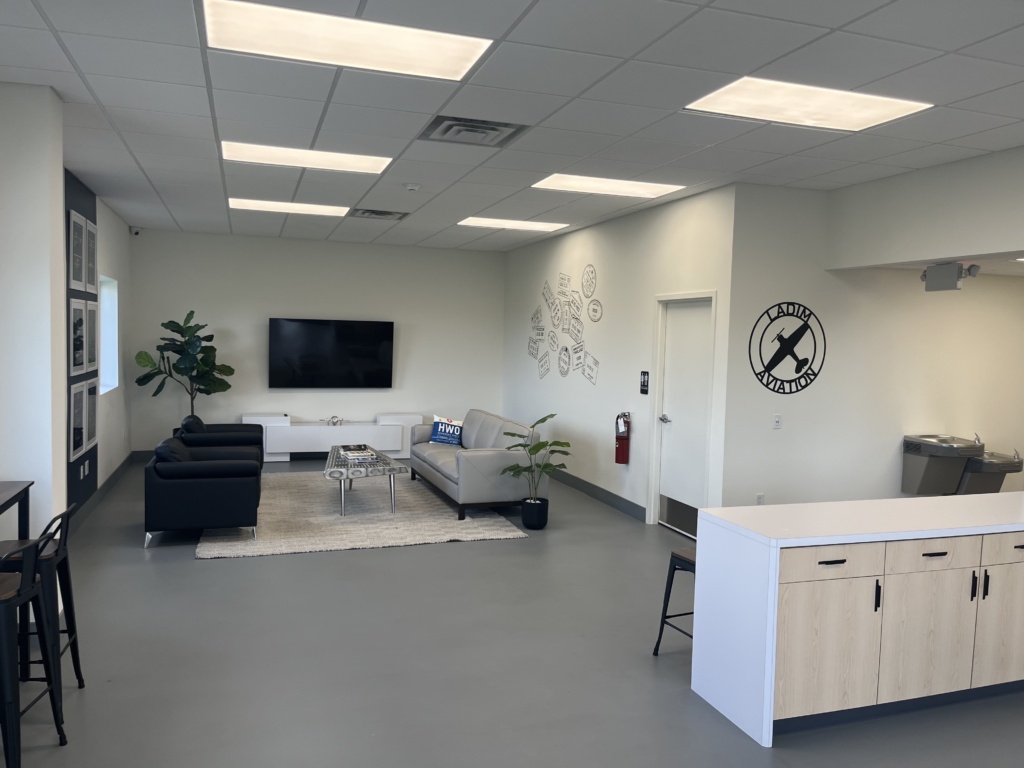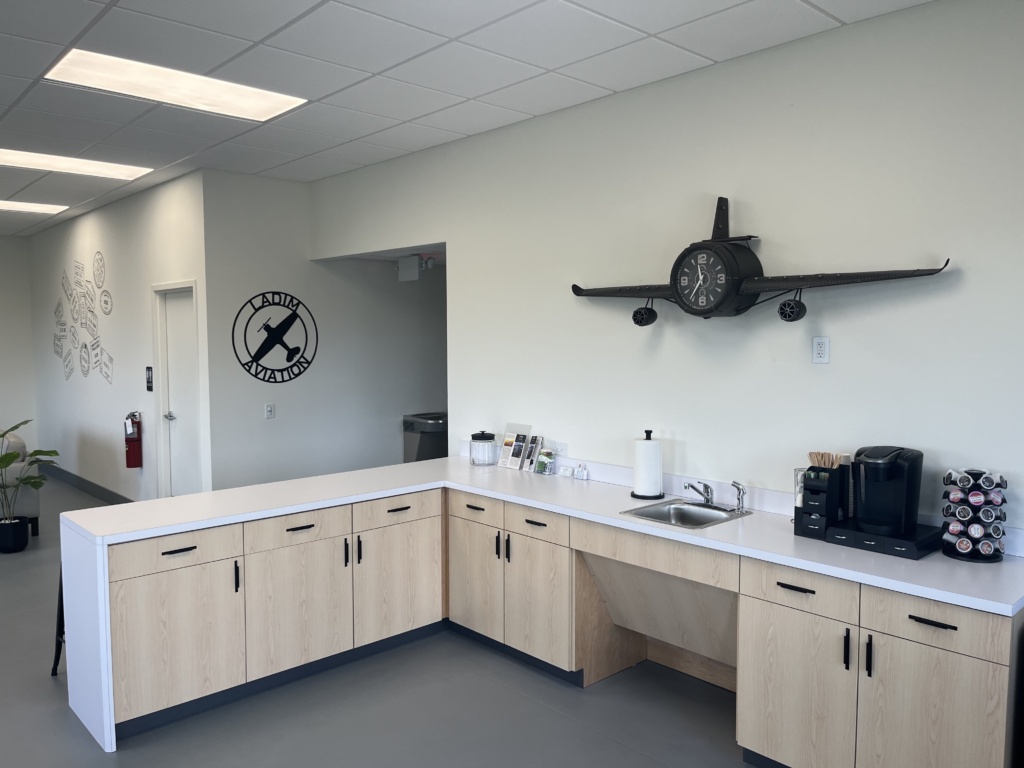 Affordable AvGas
North Perry Airport has south Florida's most affordable fuel prices – often $2 to $3 per gallon less than surrounding airports…saving you hundreds of dollars per month
Location
LaDiM is conveniently located in between Ft. Lauderdale and Miami just off the Turnpike and at the approach end of runway 10L for a quick departure
Safe & Secure
The facility has 24/7 airport security, barbed wire fence, security cameras, and keypad limited entry – as well as fully lighted taxilanes for nighttime operations
Hurricane Safe
The hangar buildings comply with the latest (2020) Florida Building Code (and High Velocity Hurricane Zone) – designed to withstand hurricane force winds
Ample electrical outlets for each unit
Easy to push and pull rolling doors
Widest taxi-lanes at North Perry Airport
Limited access Keypad / Key FOB entry gate securing the facility
Well lit taxi-lanes
Widest Tie-down spots at North Perry Airport
Built to the stringent south Florida hurricane/wind code
1,700 square foot Pilot Lounge with workspaces, kitchenette, stocked refrigerator, game room, conference room and more…